44110 Ashburn Shopping Plaza #174
Ashburn, VA 20147
Next to Hallmark

(703) 687-4020
Serving You Today Until 5:00 pm
| | |
| --- | --- |
| Monday | 10:00 am - 6:00 pm |
| Tuesday | 10:00 am - 6:00 pm |
| Wednesday | 10:00 am - 6:00 pm |
| Thursday | 10:00 am - 6:00 pm |
| Friday | 10:00 am - 6:00 pm |
| Saturday | 10:00 am - 6:00 pm |
| Sunday | 12:00 pm - 5:00 pm |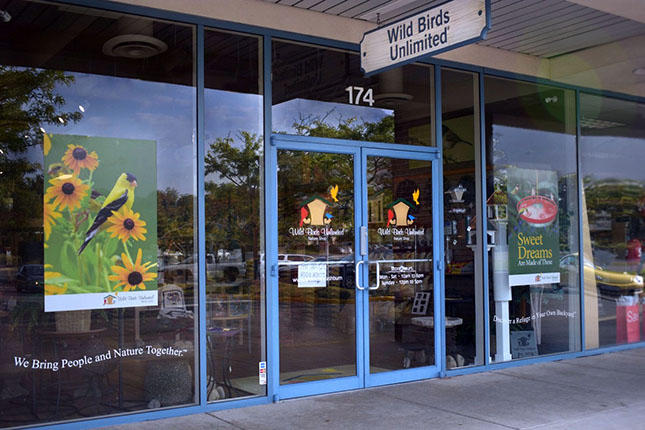 Charles and Sherri Bartlett Franchise Store Owners
View Our Store Site
Unknown Bird Illness - Special Statement 6/17/21

Dear Friends,
As you might have heard in the news, there have recently been several cases of reported bird deaths as a result of a mysterious disease, virus, parasite, poison/pesticide, environmental factor or other unknown cause. Wildlife officials are unsure of the cause that is affecting birds in this multi-state area (parts of Northern Virginia, DC, Maryland, West Virginia) and are actively looking for answers. It is not known if it is contagious or caused by something environmental.
What we know so far:
The birds reported have mostly been Blue Jays, European Starlings, American Robins and Common Grackles and are most often fledglings.
Symptoms include swollen, crusty eyes and balance/neurological issues.
Lab results have not been conclusive yet.
Report any birds exhibiting these symptoms to the Virginia Department of Wildlife Resources at: https://dwr.virginia.gov/wildlife/diseases/bird-mortality-reporting-form/
Because there are several unknowns, state officials have recommended that bird feeders and bird baths be taken down until the cause has been determined. This is to reduce the number of birds congregating in one area, just in case there is something causing the illness that could be contagious.
We are hoping that the authorities will take other steps to ensure the safety of the birds while the cause is being determined. Reducing or eliminating wide-spread pesticide use is one suggestion in particular that we think is vitally important.
There is speculation that this illness might be related to the Brood X cicada emergence in some way. The timing and geographical location of these occurrences makes this an interesting idea but nothing has been concluded yet and this is just speculation.
The key ALWAYS is to be a responsible bird feeding hobbyist. Keep your bird feeders and bird baths clean! Please refer to our recommendations here. For the time being, consider using hummingbird feeders, finch feeders or suet feeders (the birds that use these feeders have not been affected) and enjoy walks or visits to local parks where you can enjoy birds in their natural setting.
The health and well-being of our birds is our number one priority! We know that under normal circumstances, feeding the birds can have a tremendously positive effect on them when done responsibly. Feel free to stop by our store or call us with any questions. We appreciate your support as always! #savethesongbirds
- Sherri and Charles Bartlett, owners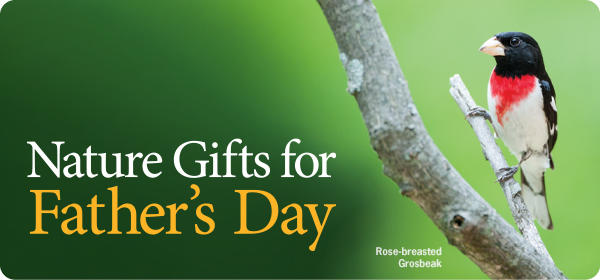 Looking for the Perfect Father's Day Gift?
Getting the perfect gift for your dad this Father's Day doesn't have to be difficult. Try something that will
help him enjoy Mother Nature. From food and feeders to hardware for creating the ideal bird feeding station,
we have a variety of unique nature gifts that your dad will love.
Visit our online store by clicking the MyWBU store link at the top right corner of the site for a wide selection
of bird feeding and other nature products. We'll personally pack and ship your order for delivery to your front door.
---